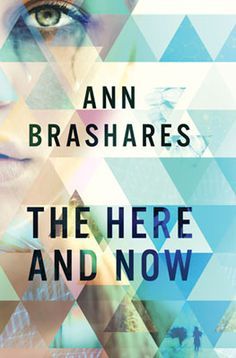 The Here and Now
Ann Brashares
YA – 2014 – Science Fiction
Rating: 3.5/5
The Story: Ethan is fishing alone at the river one day when he notices that the air has a wavy, distorted quality to it. And then out of nowhere, there is a girl. Naked, shivering, confused. A string of numbers inscribed on her arm is burned into Ethan's brain. The experience marks him, and he continues to think about the girl until two years later, when she walks calmly into his precalculus class and takes the desk behind his. As he befriends Prenna and learns her story, he is drawn into her world and becomes a part of a plot to change the course of the future…forever.
The Opening Line: His dad had to work, so Ethan had gone fishing alone.
What I Loved: Two words: time travel. Time travel books always have such an interesting hook and raise such thought-provoking questions, and The Here and Now is no different. I love the idea that we as individuals are so important to how the future unfolds – that each little decision we make changes the course of our life somehow.
What I Didn't Love: Like with any science fiction novel, the plot definitely stretches beyond the point of believability.
Final Thoughts: The Here and Now is so different from her other books and should stand on its own merit. It's an entertaining time travel novel full of coincidence, rebellion, and heroism, but ultimately it didn't do much for me personally. However, I would recommend for science fiction/time travel fans.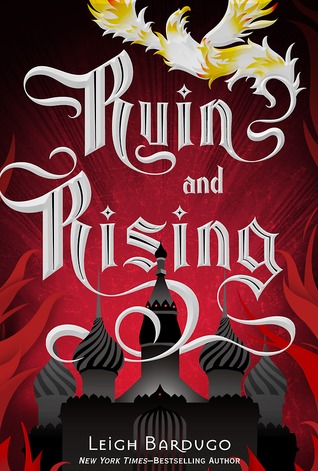 Ruin and Rising (The Grisha #3)
Leigh Bardugo
2014 – YA – Fantasy
Rating: 5/5
The Story: After finding and claiming the power of 2 of Morozova's amplifiers, but failing to defeat the Darkling, Alina, Mal, and her motley band of Grisha take refuge in the White Cathedral. But soon Alina can't shake the feeling that she is more prisoner than Saint, so the group devises a plan to escape the caverns and head to the surface on a quest to find the last amplifier, end the Darkling's reign, and bring peace to the country of Ravka.
The Opening Line: The monster's name was Izumrud, the great worm, and there were those who claimed he had made the tunnels that ran beneath Ravka.
What I Loved: This whole trilogy! Seriously, when I think great fantasy, this series comes to mind. The characters struggle with conflicting desires and get angry and fall in love and betray their friends out of fear and are completely human. The plot is an epic tale of good vs. evil that challenges our assumptions about what exactly that means. The story is engrossing and I didn't want to put this one down until it was finished. I laughed, I cried, I got angry. Everything is so well-written and thought out, so intelligent, that I am already sad that this journey is over.
What I Didn't Love: Um, I'm sure there's something?
Final Thoughts: This ranks among my group of favorite fantasy series of all time. For your reading pleasure, the others are Kristin Cashore's Graceling series, Rae Carson's Girl of Fire and Thorns series, and J.K. Rowling's Harry Potter series. When I think fantasy series that I love, these are my go-to recommendations. This series is exemplary, a true gem. I'm sad to be leaving this world behind.