It's Monday! is a weekly meme hosted over at Book Journey that allows bloggers to post a sort of wrap-up of the past week while also looking to the week ahead. Without further ado…
Last Week:I started the Canterbury Tales reading challenge with my roommate Katie. With such heavy reading requiring my time and concentration, my non-Canterbury reading was dominated primarily by children's literature. Here's the list of everything I read last week: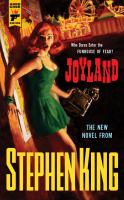 The Complete Tales & Poems of Winnie-the-Pooh – A. A. Milne
Call the Shots – Don Calame (Swim the Fly #3) – Series finished!
A World Without Princes – Soman Chainani (The School for Good and Evil #2)
Flat Stanley – Jeff Brown
Knights of the Kitchen Table – Jon Scieszka (Time Warp Trio #1)
The Complete Adventures of Curious George – Margret & H. A. Rey
The Wish Giver – Bill Brittain
Currently Reading:Canterbury Tales – Geoffrey Chaucer
Looking Ahead: It feels like I'm never going to finish Canterbury Tales. It's taking forever, and I'm only about 25% through. So I will keep trucking through that this week. Also, I plan on tackling Stephanie Kuehn's newest book, Complicit. Her first book, Charm & Strange, was this year's Morris Award winner, so I'm looking forward to Complicit. I'm also going to try to read several adult novels soon, including:
The Hidden Child – Camilla Lackberg (I won this in a Book Riot giveaway!)
The Bookman's Tale: A Novel of Obsession – Charles Lovett
The House of Velvet and Glass – Katherine Howe
Other than Canterbury Tales, this should be a great week for reading! What's on your TBR for the week?