It's Monday! is a weekly meme hosted over at Book Journey that allows bloggers to post a sort of wrap-up of the past week while also looking to the week ahead. Without further ado…
Last Week:It took all week, but Katie and I finally wrapped up our Canterbury Tales reading challenge! I came out the victor, bringing home bragging rights and a delicious Big Mac as my prize. When I wasn't reading Canterbury Tales, I wanted much lighter fare, so I chose to read a lot of KidLit this week. Which meant I didn't get around to reading anything that I said I was going to in last week's post. Here's the complete list.
A Corner of the Universe – Ann M. Martin
Twisted Fairy Tales – Maura McHugh
Canterbury Tales – Geoffrey Chaucer
Nurse Matilda: The Collected Tales – Christianna Brand
Because of Winn-Dixie – Kate DiCamillo
Currently Reading:The Hidden Child – Camilla Lackberg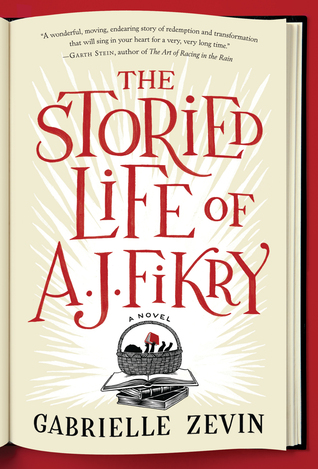 Looking Ahead:Hopefully I will get to tackle all the adult stuff I said I was going to read last week. Plus, my coworker Lindsey just alerted me to the new e-novella that wraps up the story of Willem and Allyson in the Just One Day series. So I definitely want to read that as well. Here's what I'm looking forward to.
The Storied Life of A. J. Fikry – Gabrielle Zevin
The Bookman's Tale: A Novel of Obsession – Charles Lovett
Complicit – Stephanie Kuehn
The House of Velvet and Glass – Katherine Howe
I'm hoping that my reading speed will pick back up now that I don't have to worry about Canterbury Tales. If so, this should be a better week than last week. I've heard such great stuff about so many of the books on my TBR pile for the week! So I'm really excited! What are you reading?