It's Monday! is a weekly meme hosted over at Book Journey that allows bloggers to post a sort of wrap-up of the past week while also looking to the week ahead. Without further ado…
Last Week:I finally got around to reading some adult fiction! And it was glorious! I usually read more YA or maybe a classic if I am engaged in a reading challenge, but this was my week for adult fiction. Man, how I've missed it. Don't get me wrong – it's great to read about teens doing teen stuff and learning lessons along the way, but sometimes I just need something I can relate to. Right? I also joined a couple read-alongs and a reading challenge and talked about how authors continue to contribute to a series even after the series has officially wrapped up (I'm looking at you, J.K. Rowling!). Anyway, here's the list:
Just One Night (Just One Day #2.5) – Gayle Forman – Series Finished! 
The Hidden Child – Camilla Lackberg
The Storied Life of A. J. Fikry – Gabrielle Zevin
The Bookman's Tale: A Novel of Obsession – Charlie Lovett
Currently Reading:
The House of Velvet and Glass – Katherine Howe
East of Eden – John Steinbeck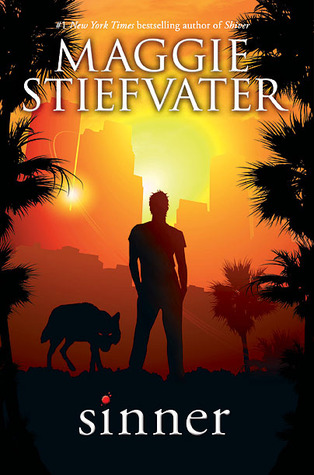 Looking Ahead:For the next month or so, I will be slowly working my way through East of Eden as part of The Estella Society's East of Eden read-along! I'm really excited about this because I've never read anything by Steinbeck, and this seems like a great place to start. So that's happening. Also, I have quite a few books checked out from the library so I will try to get through some of those. Here's what I'm looking forward to!
The Here and Now – Ann Brashares
The Islands of Chaldea – Diana Wynne Jones
Sinner – Maggie Stiefvater
Ruin and Rising – Leigh Bardugo
A lot of these books are the result of browsing at my local library. I don't tend to do that much anymore, but I always find such great books when I do. I think everyone knows there is magic in browsing. In fact, Katie from Doing Dewey wrote a fantastic guest post over at Pages Unbound about the joy of browsing, so go check it out!