I want to talk about some of my favorite characters (and character traits) today. Here's why!
In my imagination, I lead a very different life. My hair is blue…or maybe purple. I have a couple tattoos and maybe a piercing or two. I'm a kick-ass fighter. I am intelligent, yet relateable. My job/career is flexible, perfect for me, and lets me be my true self. I am spontaneous and fun. I am quirky in a charming way. My confidence is unmatched, but sometimes my vulnerability shines through. I am strong and witty and a great friend.
Of course this isn't really an accurate picture of me in real life. Nor do I think it's really an accurate picture of most people. In the real world, I am a librarian who wears dorky glasses and business-casual apparel for my job in a technical school. My hair is well within the normal color palette. I lead a mostly sedentary lifestyle. I can be awkwardly silent in social situations. I only think of comebacks after the fact. I am fairly weak and I definitely can't throw knives or work spells or even defend myself very adequately. It's not likely that I will drop everything to go on a quest for fame and glory. In my head, though…
So let's talk characters. When I read a novel or watch a movie, I invest a lot in the characters. I feel for them, hope for them, cry for them. In the best cases, I relate to them. Well-written characters can really make a story and a setting come alive. And with such a wide variety of character traits, skills, and backstories, it can seem hard to write characters well. No one really wants to read about characters who are flat, one-dimensional, stereotypical. Humans are simply too complex and nuanced for us to accept those representations in the novels we read and the movies we watch. We want believable characters, characters that are good and bad, flawed, testing the waters, trying to figure things out. We want our good characters to feel pangs of envy or hatred and our evil characters to have doubts and backstories so that we understand why they are the way they are.
My very favorite characters have these traits. Though they are strong, they have weaknesses. They laugh, love, play, fight, get angry. And they are all the more believable because of it. Hermione Granger, for example. The brightest of the bright. The only member of the trio to return to school after the Battle of Hogwarts. Intelligent, brave, strong, a great person to have by your side in a fight. Yet she spends a good portion of the first novel being a snob, fights with Ron throughout the series, and even punches Draco Malfoy once out of anger.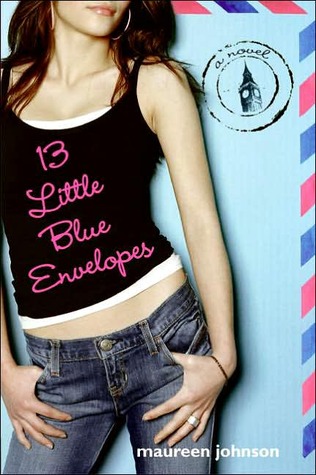 Or look at Allyson from the Just One Day series or Ginny from 13 Little Blue Envelopes. Spontaneous trips throughout Europe, whirlwind romances, new experiences. But both make mistakes and have to learn to rebuild their lives and keep moving forward. The Doctor leaves his companions behind one by one so he won't wreck their lives, leaving him perpetually alone. Tris deals with betrayal from friends she trusted. Sherlock is aloof and arrogant. I love these characters, not because they are perfect, but because they are human.
What are your thoughts on character traits and development? Do you think well-written characters can carry a story? What characters are you drawn to? Finally…what are you like in your secret imaginary life?