It's Monday! is a weekly meme hosted over at Book Journey that allows bloggers to post a sort of wrap-up of the past week while also looking to the week ahead. Without further ado…
Last Week: This weekend, my roommates and I moved into a new apartment. Our old apartment was 3 bedrooms, 2.5 baths, with huge living and dining rooms, vaulted ceilings, and two balconies/decks. Our new place is much smaller – 2 bedrooms, 2 baths. But it fits us much better. There is plenty of space for our stuff, the layout is cozier and much better overall, we only have 1 balcony door, and we have a fireplace! Exciting stuff! We moved in and completely unpacked over the weekend, so here's hoping things finally settle down.
Because of the move, I read very little, mostly cramming in a few chapters here and there, with plenty of KidLit thrown in for good measure. Here's the list: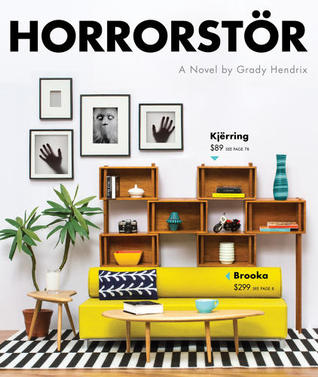 Little Boo – Stephen Wunderli
Wade and the Scorpion's Claw (The Copernicus Archives #1) – Tony Abbott
At the Old Haunted House – Helen Ketteman
Currently Reading: Sleepless – Charlie Huston; The Serpent's Curse (The Copernicus Legacy #2) – Tony Abbott
Looking Ahead: With everything finally settling and beginning to feel normal again, I think I can get my reading back on track. I have a lot of stuff checked out that is easier to read – short YA, novels in verse, middle-grade books, that sort of thing. With only a couple of chapters left to go to finally finish Sleepless (it's been my bedtime reading, in my defense!), I should be able to get through quite a bit of stuff this week. Plus, it's time for another reading challenge with my roommate! This time around, we're reading David Copperfield. We officially begin Thursday!
I'm so exhausted after my move, guys! I could sleep all week. Alas, reading awaits! 🙂