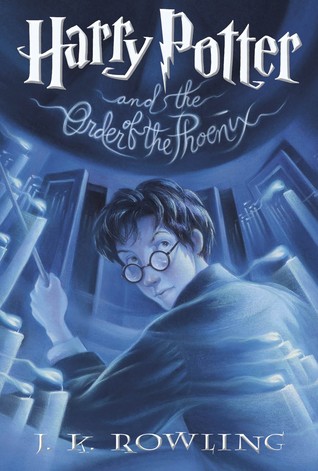 It's been a week since we started our Harry Potter reading challenge, so I thought I'd do an update for you all as to our progress. A brief update mind you, as it's a lazy Saturday morning and I want to have breakfast, play video games, and watch Batman: The Animated Series today. Here's where we stand.
Sorcerer's Stone – Jancee
Chamber of Secrets – Katie
Prisoner of Azkaban – tie
Goblet of Fire – Jancee
Ahead overall (by page number) – Jancee
Currently Reading – we just started Order of the Phoenix
Jancee's Thoughts: It's been a while since I've read this series, and I can't believe how much I'm falling in love with the magic of it all over again. Little details that I had forgotten or missed are jumping out at me, and I'm taking the time this time around to look up terms that I'm not familiar with. Like yesterday, I learned that a budgerigar is a parakeet and spotted dick is a sponge pudding with fruit. I'm more impressed than ever by Rowling's scope and wit, and I can say with more confidence than ever that this is my favorite series of all time!
Katie's Thoughts:  Ditto.
Okay, there you have it. I doubt we'll get much reading in today, as we focus on other fun things, but we'll keep trucking and probably finish up sometime next week!
Happy reading!