It's Monday! is a weekly meme hosted over at Book Journey that allows bloggers to post a sort of wrap-up of the past week while also looking to the week ahead. Without further ado…
Last Week: Last week wasn't the best week ever. But it also wasn't the worst. My roommates and I had some minor freakouts. We tried (and failed!) to finish the animated series My Little Pony: Friendship is Magic before it was removed from Netflix. I joined the smartphone age. And the weekend was surprisingly marvelous – did some gaming, watched old episodes of Friends, tried a new recipe.
I didn't really read much over the weekend. It was one of those times when I just wanted to veg out and do something that didn't really require much thinking. The week was long and hard, so I just relaxed. But my reading week was pretty great overall. I'm pretty caught up with the superhero comics I'm reading, plus I just read the most recently published Deluxe Edition of Fables, so my reading will probably slow down soon as I turn back to more traditional novels and YA.
Posts: I'll Meet You There preview, Kitty Hawk and the Hunt for Hemingway's Ghost review, The Name of the Star review, Sunday Sagacity #2
Currently Reading: Echo – Pam Munoz Ryan
Looking Ahead: Let's see. I'm anticipating the release of Maureen Johnson's newest Shades of London book, so I'm rereading the rest of the series in preparation. I'm also participating in a blog tour later this month for an intriguing book about the teenage descendents of the knights of the Round Table. And of course I'm eager to see where Kitty Hawk's next adventures take her. So I have plenty to choose from.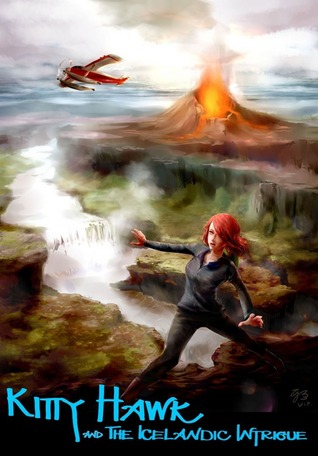 P.S. Did anyone else catch the live webcast of the American Library Association's Youth Media Awards presentation this morning? Were there any surprise winners that you didn't anticipate? Would you have chosen something else, perhaps? Let's chat!