It's Monday! is a weekly meme hosted over at Book Journey that allows bloggers to post a sort of wrap-up of the past week while also looking to the week ahead. Without further ado…
Last Week: I really don't even know what to say. Maybe it's my state of mind right now (I've been in a terrible, cynical, pessimistic mood all week – sorry roomies!) or my exhaustion or the fact that I'm not feeling well, but I just can't remember last week much at all. Some big things did happen at work that I'll maybe talk more about later, but right now it looks like my job is going to change quite a bit over the next few weeks. Also, I got my PS3 back from the repair shop, so that was super exciting. Honestly, those two things are all I can remember about last week.
My reading really suffered. Maybe it was my mood, maybe it's a slump (hopefully not!), maybe I just can't cram anything else into my overloaded brain. But I only read 2 books last week. Even on my worst weeks, I usually read more. Heck, on some of my worst weeks, I turn to reading as an escape and end up reading a lot more. So 2 books is kind of a low for me.
Posts: To Kill a Mockingbird Sequel?, Echo Preview, The Madness Underneath Review
Currently Reading: The Camelot Kids – Ben Zackheim; Batgirl, Volume 5: Deadline – Gail Simone
Looking Ahead: Again, I'm not exactly sure what to say about my coming week because so much of it is uncertain right now. Hmm. I have a couple of Wonder Woman graphic novels and a few of the books from the manga series Library Wars checked out right now. Plus, Maureen Johnson's latest Shades of London book releases tomorrow, so I may read that. I don't really know. Here are some possibilities.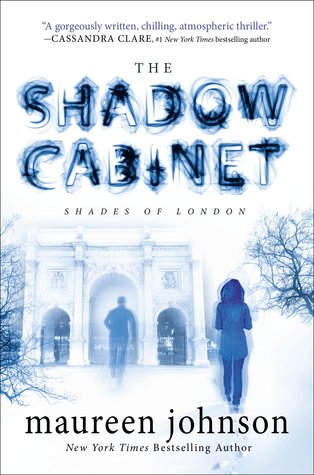 That's it for this week, friends. Maybe next week I'll have better things to report.