It's Monday! is a weekly meme hosted over at Book Journey that allows bloggers to post a sort of wrap-up of the past week while also looking to the week ahead. Without further ado…
Last Week: Guys, I'll be honest. It was a very weird week. Again. It was Lindsey's last week on the job, which was all very sad and anxiety-inducing. And of course the Snowpocalypse of 2015 was last week, with record snowfalls and temperatures that had the city basically shut down. We were out of work anyway for President's Day, but then the campus was closed Tuesday and Wednesday due to weather. So I spent a lot of time sitting on the couch, drinking hot tea, reading, and gaming. So I felt very off the whole week, and my emotional range was put to the test. As a person who craves a routine, this is becoming old. I'm tired of it and ready to settle back down, which won't be happening anytime soon, sadly.
The good thing about being off so much was that I was able to get in some relaxing with a good book. I didn't read much this week, too much else going on, but I loved what time I was able to get in. It was the best thing in the world to snuggle under a warm blanket with a cup of tea and the sound of my roomies gaming in the background.
Posts: Red Queen review, Gone Girl Review
Currently Reading: Black Dove, White Raven – Elizabeth Wein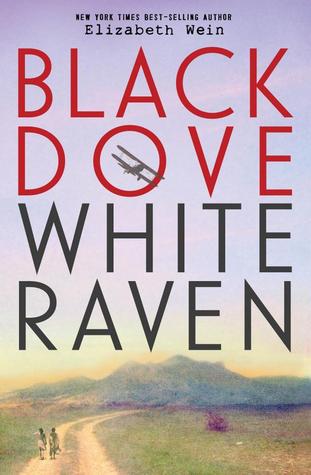 Looking Ahead: I have a lot of options on the horizon right now. As always, I have review copies that I'm excited to dive into. I've also signed up for YALSA's annual reading challenge that asks readers to complete 25 YA titles from an eligible list of ALA award winners, so I've requested a couple titles for that. So…you know, this week should be a good week regardless. My schedule is a little wonky this week, but it does have me getting off earlier, so I'll have more time in the evenings to read, theoretically.