It's Monday! is a weekly meme hosted over at Book Journey that allows bloggers to post a sort of wrap-up of the past week while also looking to the week ahead. Without further ado…
Last Week: Spring finally seems to be here for good! It was so warm and (mostly) pretty all week, so Katie and I took advantage of the gorgeous weather to spend some time playing basketball and walking the track at the park. I also spent some time just hanging out on my apartment balcony basking in the sunlight and warmth. On Saturday, we went out to pick up something I had forgotten at work, which led to lunch out, a trip to Barnes and Noble and a new cookbook, and a trip to Kroger for ingredients to test the new cookbook. Can you say chocolate chip shortbread cookies with an Earl Grey glaze, y'all? So good, and such a good weekend after a busy week.
I worked a lot last week, so there wasn't a ton of time for reading. But I did finish a couple things, and I listened to a Star Wars audiobook on my daily commute, so I'm not complaining. Katie and I also started our latest reading challenge – this time around we're reading Middlesex because it was on the Rory Gilmore reading challenge and we didn't know anything about it. We're a little less than halfway through, so it's definitely going faster than usual.
Posts: A Trip Down Reality Lane review, Everything I Never Told You review, Middlesex reading challenge, Nemo's World review
Currently Reading: Middlesex – Jeffrey Eugenides; The Carnival at Bray – Jessie Ann Foley
Looking Ahead: I'm looking forward to trampling Katie in this challenge. Past that, I'm just finishing up review copies, reading some stuff I found while browsing at the library, and hopefully working on wrapping up some series. So, I have a ton of exciting options!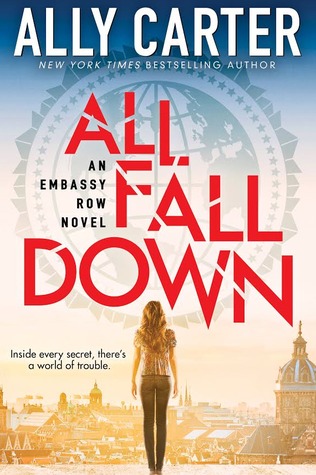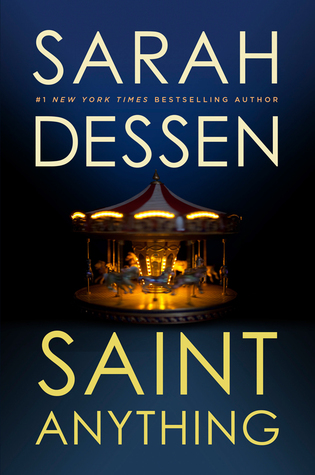 As the weather continues to warm up, I can tell that my balcony is going to become a sort of sacred place for me, a place where I can just sit and be alone and read. I'm so looking forward to those times! Do you have a favorite spot to read, friends?