It's Monday! is a weekly meme hosted over at Book Journey that allows bloggers to post a sort of wrap-up of the past week while also looking to the week ahead. Without further ado…
Last Week: My week was incredibly busy. We had a ton of campus events, plus it was National Library Week, plus I had to do bookstore inventory on Friday. In addition to all of that incredibly draining work stuff, my roommate Katie turned 26 on Saturday. We went out for lunch, went to the park so she could try out her new Skip-It, played disc golf, and marathoned some of the Star Wars movies! It was such a fun weekend!
Amazingly, I did manage to read a fair bit of stuff, all of it very, very good. I thought I needed to have The Martian read today, but as it turns out, I didn't need to finish until next Monday, so I'm postponing my review until then.
Posts: Trigger Warning review

Currently Reading: The Silkworm (Cormoran Strike #2) – Robert Galbraith (J.K. Rowling); Ready Player One – Ernest Cline/Wil Wheaton (audio)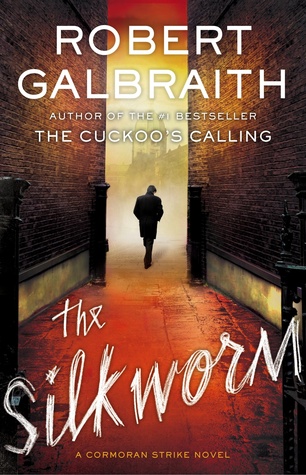 Looking Ahead: Here's to a hopefully slower-paced week with more time to just relax and read. I swear, I think last week almost killed me. But this week should be just fine, if nothing major happens. I'm looking forward to reading a ton of graphic novels that I checked out, continuing to dig into the YALSA Hub Challenge list, and maybe picking up a couple unexpected reads.