It's Monday! is a weekly meme hosted over at Book Journey that allows bloggers to post a sort of wrap-up of the past week while also looking to the week ahead. Due to the loss of her son, Sheila is taking a blogging break right now, but I love the structure that this weekly post brings, so I plan to keep using it! Without further ado…
Last Week: It was a pretty solid, normal week. Warm weather is here, but the downside to that is allergies. I've been an allergy and asthma sufferer since I was really young, and when everything starts blooming and people start mowing lawns, things start to get pretty miserable for me. I took a couple days off work last week because of pounding headaches and an inability to breathe, and I used that time to rest and to call to make an appointment with the allergy doctor.
Whenever I'm out sick, I always think I'll spend the day reading, gaming, or catching up on a favorite show, but it never happens that way. But despite the time I spent just kind of staring at the ceiling and hoping my allergies would go away, I did read quite a bit last week. I got through a lot of shorter books designed for reluctant young readers, and I brushed up on my Star Wars knowledge using a character encyclopedia. My goal is to learn more about Star Wars than my superfan roommate!
Posts: Travels with Gannon and Wyatt review, Reluctant Reader mini reviews, Morgan's Got Game review, The Martian Fellowship of the Worms discussion
Currently Reading: Kitty Hawk and the Icelandic Intrigue (Kitty Hawk Flying Detective Agency #3) – Iain Reading; Ready Player One (audio) – Ernest Cline/Wil Wheaton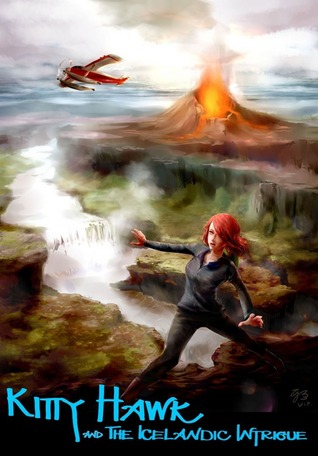 Looking Ahead: How is it May already?? The YALSA Hub Challenge ends in late June, and when I signed up in February that seemed like plenty of time. Now the challenge is nearing an end and I've only got 8 of 25 titles read. Gotta kick it into gear and get focused! Also, how do I have so much stuff checked out from the library? I don't mean to do this, I swear!!