It's Monday! is a weekly meme hosted over at Book Journey that allows bloggers to post a sort of wrap-up of the past week while also looking to the week ahead. Without further ado…
Last Week: Work was super busy last week! It was start week, so I pulled some long days, distributed textbooks, gave presentations, generally made myself available for questions and such. It was a relief when the weekend came and I could relax a bit. My roommate's sister came up Friday for a visit, but the weekend was pretty chill, with lots of food, gaming, Netflix, and reading.
Yesterday was the deadline for the YALSA Hub Challenge. This is the second year I've participated, but I really thought I wasn't going to make it. So I filled every possible spare second last week with reading. I read while proctoring tests, on lunch breaks, before bed, during dinner, and during commercial breaks. Thankfully, most of my books were short and/or in progress from weeks before. I finished my final challenge book on Saturday, after which I didn't really read anything the rest of the weekend. I deserve a break – I read a ton last week! And FYI, I don't have plans to review most of these – I flew through them so quickly I didn't have time to savor them!
Posts:



Currently Reading: Silver in the Blood – Jessica Day George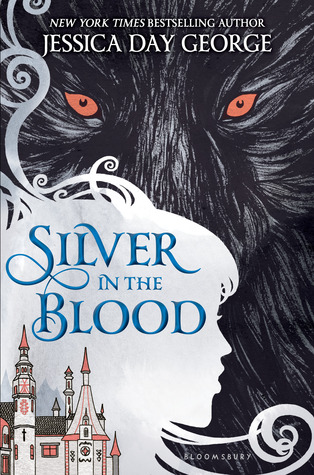 Looking Ahead: My reading should hopefully be pretty relaxed for a while. I lazily browsed around the library a few days ago to pick up some sequels and books to finish out some series I have in progress. I have a couple review books in the queue. So I still have goals and general ideas of what I want to read, but I can slow down and do other things as well. Like tomorrow, I'm getting a PS4. Which means Batman: Arkham Knight and Assassin's Creed Unity. So here's to that!