It's Monday! is a weekly meme originally hosted over at Book Journey that allows bloggers to post a sort of wrap-up of the past week while also looking to the week ahead. Without further ado…
Last Week: I finally got a chance to take some vacation days! I didn't really go anywhere – I mostly stayed at home and just did whatever I felt like doing. On the productivity side, I got brakes put on my car and went to the dentist. But the majority of the week was Assassin's Creed IV: Black Flag, bread baking, movie marathons, a trip to the Rusty Scabbard for a couple new board/card games, an invitation to join a weekly gaming group, reading, fast food. All the things that make life great. I only wish that my vacation was longer!
I thought that being on vacation meant that I would read a ton. Turns out, I spent most of my free time doing other fun things. But I did manage to finish a couple books. The best part was that I didn't allow myself to add the element of pressure to any of my reading. I didn't set goals or write reviews or anything like that. It was just free, on a whim reading.
Posts:

Currently Reading: Blood of My Blood (Jasper Dent #3) – Barry Lyga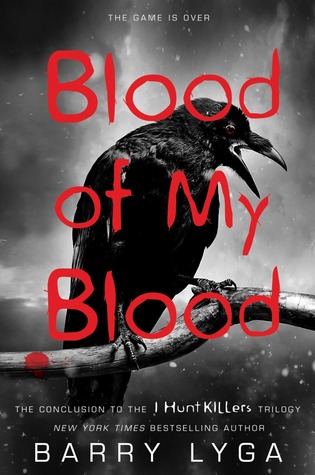 Looking Ahead: Well, I'm back to work this week. The next two weeks are going to be extremely busy, as we have bookstore inventory later this week and are also in the process of packing up and moving to a new location. In addition, I'm working on an annual report that has to be submitted before the end of July! Oy vey! So much to do, so little time.
I honestly have no idea what that means for reading this week. My free time is already pretty used up for the week – Blade Runner tonight, gaming group tomorrow, Big Brother Wednesday and Thursday. I'm going to shoot for the same level of relaxation this week as last. No pressure, no guilt. I still have a stack of sequels and a couple review books, so if I even read a couple, that'll be a great accomplishment.