It's Monday! is a weekly meme originally hosted over at Book Journey that allows bloggers to post a sort of wrap-up of the past week while also looking to the week ahead. Without further ado…
Last Week: After a long, stressful week at work, I just wanted a low-key weekend. My roommate was pet-sitting for her cousin, so we had two dogs and a bearded dragon staying with us, which took some getting used to. But overall, the weekend was really relaxing. After work Saturday, I went to the library, where I had an encounter with a Dalek. I just came around the circulation desk and saw it rolling toward me screaming "Exterminate!". I've been well-trained, so I turned and ran the other way. Later I got brave and went back for a picture, but my heart didn't stop pounding for quite some time. I also spent some time getting creative this weekend. Did a handmade card and worked with some watercolors for a friend's birthday, which was super fun.
I didn't spend a ton of time reading this week, and what I read was mostly light and fun. When I get tired or stressed, I go for books that don't really make me work very hard. Unfortunately, that meant that Kavalier and Clay went back to the library, as I just wasn't in the mood for it. But I'm sure I'll get to it later. On the blog, I had a fantastic Saturday as my open letter to Felicia Day was retweeted and commented on by Day herself, so that pretty much made my whole weekend!
Posts:
Currently Reading:
Star Wars Jedi Academy: The Phantom Bully (Jedi Academy #3) – Jeffrey Brown
The Dragon of the Month Club – Iain Reading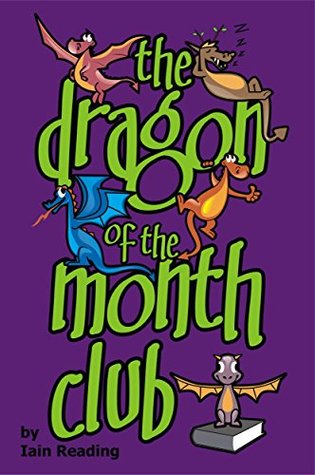 Looking Ahead: Last night, the master post for R.I.P. X went up, which is super exciting for me! This year it's being hosted by the lovely ladies over at The Estella Society, and I can't wait to dive in to read and watch spooky stuff all the way through Halloween. This is my favorite challenge of the year, so be looking for a post of what I'll be reading and watching! Before I dive into that though, I have a couple of books borrowed from a friend and several from the library that I need to read and return, and I still want to read some series stuff. I'm thinking it'll just be an eclectic mix of stuff in the next couple of months.