It's Monday! is a weekly meme now hosted over at Book Date that allows bloggers to post a sort of wrap-up of the past week while also looking to the week ahead. Without further ado…
Last Week: After such a fantastic vacation, it was hard to get back into the swing of normal life. I took last Monday off to run errands and rest up after the long drive back. We had our normal game night on Tuesday. Honestly, the week sort of dragged by. The one big spot of excitement was the continuation of our movie project on Friday night – we watched Day of the Dead and I did NOT freak out. On Saturday, both Katie and Jerelle went to visit their respective families, so it was just me and Tiff alone in the apartment. It was a fantastic, restful weekend, full of fast food and video games.
I also got quite a bit of reading done. My library checkout stack was looking a bit intimidating, so I tried to read some of the smaller stuff to clear it out a bit. Which meant a lot of graphic novels and comics, as well as some kidlit. All in all, a good week.
Posts:
Currently Reading:
The Devil in the White City: Murder, Magic, and Madness at the Fair that Changed America – Erik Larson
Ghostly: A Collection of Ghost Stories – Audrey Niffenegger
Looking Ahead: So much to read, so little time left in October. Within the context of library checkout periods, the impending end of R.I.P. X, and other considerations, I just want to try to finish out the Halloween season strong. Is that too much to ask? I'll have to shuffle some things around, but it should be worth it!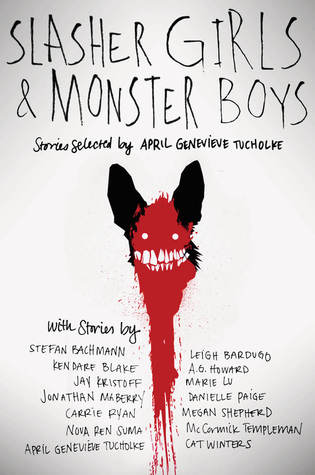 I'm hoping for plenty of time to read, but I'm anticipating events that I'm going to prioritize over finishing a novel. This week alone, I'm looking forward to 2-3 game nights and going to the pumpkin patch with friends! Any of you doing anything fun this week?